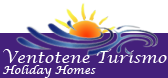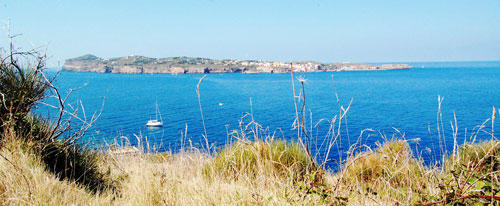 Our small island is full of history, culture, nature, unspoiled surroundings and crystal clear waters. Ventotene is your school in the middle of the sea, a perfect setting for your educational programs. It?s exceptional habitat allows you to discover Mediterranean smells and colors, colorful migrating birds, strong earthy flavors and eccentric islanders. It is a microcosm where kids, teachers and families can rediscover a balance between culture, science and nature. Our didactic workshops provide well-defined objectives and courses for elementary and middle school students. The objective of the program is to create more environmental awareness among the young and stimulate their sense of responsibility.
Aims:
Get to know the natural environment, land and sea;
Teaching respect for the environment;
Connecting school curricula and 'on the field' experience;
Identifying and studying new job prospects related to the environment;
Creating a living didactic workshop.
Methodology:
"Learning by doing".
By having experiences in open air workshops, itinerant lessons, research, active participation, guided visits and more, students will be able to fulfill these pre-planned aims.
Every child will be able to express, individually or in a group, what he feels and will use a working method that encourages direct learning.
Participation in "on the field" activities, undertaken in a fun and playful way, will render the whole process more interesting and will engage the students.
Making a living teaching laboratory.
We will host students and teachers in island hotels with lovely rooms with en-suite bathrooms (double, triple, quadruple) with a full-board service and meals prepared by a nutritionist. Ventotene island is part of the Pontine islands, off the Lazio coast line. It is easy to reach by ferry or hydrofoil from Formia.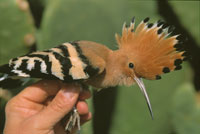 The educational workshop for environmental research - Ventotene Natura 2000 - is an institute located in a marine reserve. It promotes didactic programs focused on environmental education. Due to their morphological, natural and cultural characteristics, the islands of Ventotene and Santo Stefano are ideal as living laboratories for study and research. The organization 'Ventotene l'Isola' and island partners have developed formative proposals with the aim of encouraging perfect collaboration between teachers, school programs and the natural environment. Ventotene Natura 2000 embraces and incorporates modern teaching methods. Indeed, the didactic programs are based on interaction between theory and practical activities on the field.
Our workshops offer teachers the opportunity to create programs that continue tried and tested activities or propose new ventures. Starting with the activities listed below, it is possible to create a real synergy between the school curriculum, teachers and our workshops. School Camps didactic programs meet the needs of the young. Our programs will stimulate their curiosity and willingness to learn about environmental issues as well as deepen their knowledge about the particular traits of our island. A tailor-made workshop is what we offer where teachers and students are the key players of their own cultural development.
---Educational Units---
Approaching from the Sea
Getting to know marine biology
Learning how to protect the environment
Theory on underwater activities
Sea Animals
Dolphins and whales in Ventotene
Habits and activities of sea mammals
Boat trips for sighting
Sailing accross History
Brief introduction and history to sailing
Environmental viability of sailing as transportation
Sea bearings
Brief astronomy
Theory
Green Nature and the Environment
Geological formation of the Pontine islands
Mediterranean shrub land
Bird Migration
Environmental awareness - parks, sanctuaries, riserves
2000 years or Mediterranean Civilisation
Ventotene as a port for the Roman Empire
Bourbon culture in the history of Ventotene and Santo Stefano
Political conflict and a United Europe